Never Gonna Give You Up
Rick Astley
23 hours ago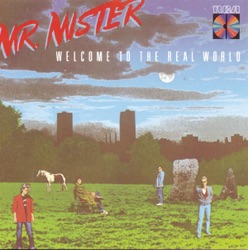 Kyrie
Mr. Mister
23 hours ago
More Than This
Roxy Music
23 hours ago
It's a Beautiful Day
Michael Bublé
23 hours ago
A Matter of Trust
Billy Joel
23 hours ago
Material Girl
David Guetta & Madonna
23 hours ago
Man on the Moon
Ballyhoo
23 hours ago
Love's Been a Little Bit Hard On Me
Juice Newton
23 hours ago
Love Not War (The Tampa Beat)
Jason Derulo
23 hours ago
Levitating
Dua Lipa
23 hours ago
View more
All Hits 24.7 - live
Your online radio destination.
All Hits Online is a digital radio station founded and owned by Peet de Lange. The station broadcasts 24/7 via online live streaming all the greatest hits from a wide variety of music genres, regardless of their decade.
The station also broadcasts music related live shows every Saturday night, whenever possible. These shows are then made available on the radio's website.
Categories:&nbsp
Oldies, Pop Music, Easy Listening
Frequencies All Hits 24.7
Pretoria: Online
Top Songs
Last 7 days:
1. a-ha - Cry Wolf
2. David Guetta & Madonna - Material Girl
3. Billy Joel - A Matter of Trust
4. Friends - I Won't Let You Go
5. Alison Moyet - Is This Love?
6. Falco - Der Kommissar
7. Boney M. - Bahama Mama
8. Howard Jones - Everlasting Love
9. Gloria Estefan - Turn the Beat Around
10. Ryan Paris - Dolce Vita
Last 30 days:
1. Sailor - A Glass of Champagne
2. Chris Rea - Auberge
3. Holly Johnson - Americanos
4. Nena - 99 Red Balloons
5. SUPER-Hi - Following the Sun
6. Johnny Clegg & Juluka - Fever
7. a-ha - Cry Wolf
8. David Guetta & Madonna - Material Girl
9. Billy Joel - A Matter of Trust
10. Friends - I Won't Let You Go
Contacts
Share
Comments