It's My Life
Talk Talk
23 hours ago
It's a Heartache
Rod Stewart
23 hours ago
Is This Love?
Alison Moyet
23 hours ago
In the Arms of a Stranger
Erika
23 hours ago
If I Cant Have You
Tragedy
23 hours ago
I Never Loved a Man
Margaret Singana
23 hours ago
I Won't Let You Go
Agnetha Fältskog
23 hours ago
I Just Wanna Be Your Everything
Andy Gibb
23 hours ago
Hold On
Wilson Phillips
23 hours ago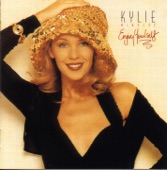 Hand On Your Heart
Kylie Minogue
23 hours ago
View more
All Hits - live
Your online radio destination.
All Hits Online is a digital radio station founded and owned by Peet de Lange. The station broadcasts 24/7 via online live streaming all the greatest hits from a wide variety of music genres, regardless of their decade.
The station also broadcasts music related live shows every Saturday night, whenever possible. These shows are then made available on the radio's website.
Categories:&nbsp
Oldies, Pop Music, Easy Listening
Frequencies All Hits
Pretoria: Online
Top Songs
Last 7 days:
1. a-ha - Cry Wolf
2. Heather Small & Tom Jones - She's a Lady
3. Earth, Wind & Fire - September
4. The Byrds - Mr. Tambourine Man
5. Gloria Estefan - Turn the Beat Around
6. Eruption - One Way Ticket
7. Air Supply - All Out of Love
8. Laura Branigan - The Lucky One
9. Modern Talking - Cheri Cheri Lady
10. Pussycat - Then the Music Stopped
Last 30 days:
1. Earth, Wind & Fire - September
2. Air Supply - All Out of Love
3. Sabrina Salerno - Boys Boys Boys
4. Fancy - After Midnight
5. Dennis East - Stone Walls
6. Boom Boom Room - Here Comes the Man
7. Dana Winner - Put On Your White Sombrero
8. Baltimora - Tarzan Boy
9. Jane Wiedlin - Rush Hour
10. Robbie Williams - Rock DJ
Contacts
Share
Comments