I'll Always Love You
Taylor Dayne
23 hours ago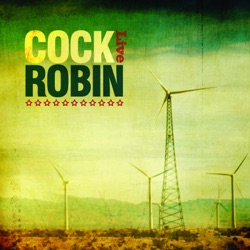 When your heart is weak
Cock Robin
23 hours ago
Another Nail In My Heart
Squeeze
23 hours ago
Let's Dance
David Bowie
23 hours ago
Let My Love Open The Door
Pete Townshend
23 hours ago
Say You, Say Me
Lionel Richie
23 hours ago
Nicety
Michel'le
23 hours ago
Armageddon It
Def Leppard
23 hours ago
You Can't Hurry Love
Phil Collins
23 hours ago

When You Close Your Eyes (Live)
Night Ranger
23 hours ago
View more
Back To The 80's Radio - live
Back To The 80's Radio is an online radio channel that live streams globally 24/7 the greatest hits from the 80s. With a logo design that reminiscent of the 80s' blockbuster Back To the Future, the channel takes the listeners down memory lane in a nostalgic journey through the songs that defined the decade.
Back to the 80's Radio is part of Heartbeat of Flagler, a network of radio stations based in Florida.
Frequencies Back To The 80's Radio
Palm Coast: Online
Top Songs
Last 7 days:
1. Wham! - Everything She Wants
2. The Bangles - Eternal Flame
3. Thomas Dolby - She Blinded Me With Science
4. Taylor Dayne - Tell It To My Heart
5. The Romantics - What I Like About You
6. Thompson Twins - Sugar Daddy
7. Men At Work - Who Can It Be Now?
8. Mr. Mister - Kyrie
9. Aretha Franklin & Eurythmics - Sisters Are Doin' It for Themselves
10. John Waite - Missing You
Last 30 days:
1. Thompson Twins - Sugar Daddy
2. Alice Cooper - Clones (We're All)
3. Mr. Mister - Kyrie
4. Thompson Twins - Hold Me Now
5. Tears for Fears - Head Over Heels
6. Soft Cell - Tainted Love
7. Greg Kihn Band - Jeopardy
8. Corey Hart - Sunglasses at Night
9. Duran Duran - Wild Boys
10. Survivor - The Eye of the Tiger
Contacts
Social networks
Share
Comments