I Melt With You
Modern English
1611142895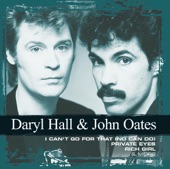 Kiss On My List
Daryl Hall & John Oates
1611142656
Some Guys Have All the Luck
Rod Stewart
1611142400
I Like It
DeBarge
1611142112
Something Happened On the Way to Heaven
Still Collins
1611141879
Affair of the Heart
Rick Springfield
1611141624
Rio
Duran Duran
1611141318
Leather and Lace (with Don Henley) [Remaster]
Stevie Nicks
1611141139
Too Turned On
Alisha
1611140896
Perfect Way
Scritti Politti
1611140657
View more
The Big 80s Station - live
Playing The Big Hits From The Big City!
The Big 80s Station is an online radio channel that live streams globally and 24/7 the greatest hits that defined the 80s, selected by radio personalities from that decade. The channel is part of Big Sticks Broadcasting Corporation, a NY based media consultant for radio.
Frequencies The Big 80s Station
New York: Online
View more
Top Songs
Last 7 days:
1. The Escape Club - Wild Wild West
2. Cedric Gervais - Things Can Only Get Better
3. Erasure - Chains of Love
4. New Order - True Faith
5. Gary Numan - Cars
6. Thompson Twins - Hold Me Now
7. Thompson Twins - Lay Your Hands On Me
8. Thompson Twins - Doctor! Doctor!
9. Frankie Goes to Hollywood - Relax
10. Naked Eyes - Always Something There to Remind Me
Last 30 days:
1. Big Lo$ - 80s Band
2. Thompson Twins - Doctor! Doctor!
3. Taco - Puttin' On the Ritz
4. Gary Numan - Cars
5. The Escape Club - Wild Wild West
6. Devo - Whip It
7. Cedric Gervais - Things Can Only Get Better
8. Reflex - The Politics of Dancing
9. A Flock of Seagulls - I Ran (So Far Away)
10. New Order - Bizarre Love Triangle
Contacts
Website:&nbsp
thebig80sstation.com/
Address:&nbspBig Sticks Broadcasting Corporation 131 Waterford Road Island Park, NY 11558 USa
Telephone:&nbsp516) 960-2737
E-mail:&nbsprequests@thebig80sstation.com
Social networks
Share
Comments