Goodnight Irene
The Sensational Alex Harvey Band
1619010214
Land of Confusion
Genesis
1619009938
Barbara Ann
The Beach Boys
1619009823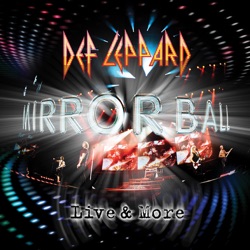 Armageddon It
Def Leppard
1619009505

Oye Como Va
Santana
1619009249
Runaway
The Traveling Wilburys
1619009115
Hail Caesar
AC/DC
1619008775
Rock Your Heart Out
AC/DC
1619008520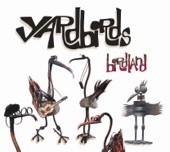 For Your Love
The Yardbirds
1619008361
Unchained
Van Halen
1619008159
View more
HD Radio - Classic Rock - live
HD Radio - Classic Rock is an online radio channel belonging to HD-Radio Network. It live streams 24/7 the greatest Classic Rock music of all time, without any commercial breaks interruptions so the listeners can freely appreciate this music genre.
Categories:&nbsp
Classic Rock
Frequencies HD Radio - Classic Rock
Waukesha: Online
View more
Top Songs
Last 7 days:
1. Rocky5 - Classic Rock (feat. J-Classic)
2. White Fang - No More Classic Rock
3. The Police - Roxanne
4. The Rolling Stones - The Harlem Shuffle
5. Santana - Black Magic Woman
6. Jefferson Airplane - Somebody to Love
7. Jimi Hendrix - All Along the Watchtower
8. Creedence Clearwater Revival - Fortunate Son
9. Van Halen - And the Cradle Will Rock...
10. Van Halen - Runnin' with the Devil
Last 30 days:
1. Rocky5 - Classic Rock (feat. J-Classic)
2. White Fang - No More Classic Rock
3. Kiss - Rock and Roll All Nite
4. Led Zeppelin - Whole Lotta Love
5. John Fogerty - The Old Man Down the Road
6. Santana - Black Magic Woman
7. Steppenwolf - Born to Be Wild
8. The Rolling Stones - Gimme Shelter
9. The Rolling Stones - The Harlem Shuffle
10. Jefferson Airplane - Somebody to Love
Contacts
Website:&nbsp
www.hd-radio.net/
Address:&nbspWaukesha County, Wisconsin, USA
Telephone:&nbsp+1 262-563-2008
E-mail:&nbspinfo@hd-radio.net
Social networks
Share
Comments