Don't Take the Silence Too Hard
BLACK
23 hours ago
Ons Teen Die Wêreld
Sharoney
23 hours ago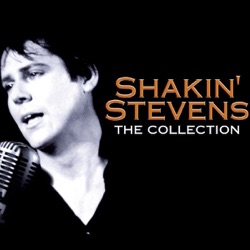 This Ole House
Shakin' Stevens
23 hours ago
And the Birds Were Singing (... Et les oiseaux chantaient)
Sweet People
23 hours ago
Who's Ever Gonna Love You More
Chicasss
23 hours ago
Sweet, Sweet Smile
Carpenters
23 hours ago
We Dared the Lightning
Bellamy Brothers
23 hours ago
Stop Me from Falling
Kylie Minogue
23 hours ago
Oaths and Bonds
Saint Ali
23 hours ago
Spark of Inspiration
Shane Ivers
23 hours ago
View more
Bosveld Stereo live
Die Hart Van Goud
Bosveld Stereo is a private owned Afrikaans radio station with a Christian background. It broadcasts from Hartbeespoort using the frequency of 107.5 FM.
Religious and music contents make up most of its line-up, which is completed with entertainment shows, news reports and the latest development on current affairs. The weekly programme Top 20 stands out among its programming as the most popular with a younger audience.
A live streaming feature is available for free on Bosveld Stereo's website, to reach listeners outside its broadcast area.
Categories:&nbsp
Adult Contemporary, Christian
Frequencies Bosveld Stereo
Pretoria: 107.5 FM
Top Songs
Last 7 days:
1. Sweet People - And the Birds Were Singing (... Et les oiseaux chantaient)
2. Onbeskaamd Kids - Ek Wil Gereed Wees
3. Delirium International Progressive Group - Il cuore di Genova (I sentimenti dopo il ponte)
4. Dardust - Sturm I: Fear
5. Anna Kendrick - Cups (Pitch Perfect's "When I'm Gone")
6. James Blunt - Stay the Night
7. 7 Birds of Joy - Sun Salutation
8. Ricus Nel - Ploeg Jy?
9. Anna Kendrick - Cups (When I'm Gone) [From "Pitch Perfect"]
10. Anna Kendrick - Cups (Pitch Perfect's "When I'm Gone") [Pop Version]
Last 30 days:
1. Sweet People - And the Birds Were Singing (... Et les oiseaux chantaient)
2. Onbeskaamd Kids - Ek Wil Gereed Wees
3. Delirium International Progressive Group - Il cuore di Genova (I sentimenti dopo il ponte)
4. Dardust - Sturm I: Fear
5. James Blunt - Stay the Night
6. David Bowie & Queen - Who Wants to Live Forever
7. Lady Gaga - Shallow
8. Jacques Van Wyk - Op Vaste Fondamente / Ek Wil Gereed Wees (Keurspel)
9. 7 Birds of Joy - Sun Salutation
10. Saint Ali - Oaths and Bonds
Contacts
Social networks
Share
Comments