Rockstar
Dolly Parton
23 hours ago
Some Kind of Christmas
Avocado Junkie
23 hours ago
Fireball (feat. John Ryan)
Enrique Iglesias & Pitbull
23 hours ago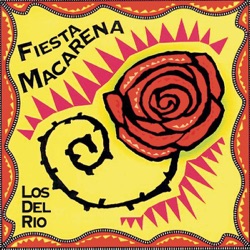 Macarena
Los del Río
23 hours ago
Because of You
Kelly Clarkson
23 hours ago
Better Place (From TROLLS Band Together)
*NSYNC
23 hours ago
Billie Jean
Michael Jackson
23 hours ago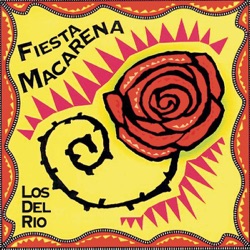 Macarena
Los del Río
23 hours ago
Thinkin' Bout Me
Morgan Wallen
23 hours ago
June
Ice Prince
23 hours ago
View more
Jacaranda FM live
More music you love
Jacaranda FM is an independent South African radio station, owned by Kagiso Media. It broadcasts contents both in English and in Afrikaans to the regions of Gauteng, Limpopo, Mpumalanga and the North West Province.
With a fresh profile, it offers listeners a line-up with entertainment programmes, news broadcasts with the latest from South Africa and the world, and several music programmes that cover the hits of the moment and of the past. It is also renowned by the competitions it launches together with LottoStar.
Jacaranda FM lives streams its programming through its official webpage, giving the opportunity to listeners all over the world to enjoy its programmes and music. Other features in its website include the playlists with the songs just played on the radio, podcasts of its main programmes and even a section for online shopping through its Mall area.
Most popular programmes and presenters
The Scenic Drive with Rian Van Heerden
The Jacaranda FM Top 20 with Liesl Laurie
High School Hits Classics with Barney Simon
Breakfast with Martin Bester
Categories:&nbsp
Classic Hits
Frequencies Jacaranda FM
Barberton: 95.7 FM
Belfast: 94.0 FM
Bethal: 96.7 FM
Carolina: 96.2 FM
Delmas: 95.0 FM
Driefontein: 95.3 FM
Ermelo: 96.7 FM
Hoedspruit: 95.2 FM
Johannesburg: 94.2 FM
Komatipoort: 95.2 FM
Nelspruit: 95.7 FM
Newcastle: 95.8 FM
Paulpietersburg: 95.3 FM
Piet Retief: 95.3 FM
Secunda: 96.7 FM
Standerton: 95.8 FM
Volksrust: 95.8 FM
White River: 95.7 FM
Witbank: 95.0 FM
View more
Schedule
| Time | Program |
| --- | --- |
| 1 a.m. - 4 a.m. | More Music You Love Overnights |
| 4 a.m. - 6 a.m. | More Music You Love Early Mornings |
| 6 a.m. - 9 a.m. | Breakfast with Martin Bester |
| 9 a.m. - noon | The Workzone with Elana Afrika-Bredenkamp |
| noon - 4 p.m. | The Workzone with Alex Jay |
| 4 p.m. - 7 p.m. | The Scenic Drive - with Rian Van Heerden |
| 7 p.m. - 10 p.m. | Love Songs with Danny Painter |
| 10 p.m. - midnight | Mack Rapapali Nights - with Mack Rapapali |
| Time | Program |
| --- | --- |
| midnight - 1 a.m. | Mack Rapapali Nights - with Mack Rapapali |
| 1 a.m. - 4 a.m. | More Music You Love Overnights |
| 4 a.m. - 6 a.m. | More Music You Love Early Mornings |
| 6 a.m. - 9 a.m. | Breakfast with Martin Bester |
| 9 a.m. - noon | The Workzone with Elana Afrika-Bredenkamp |
| noon - 4 p.m. | The Workzone with Alex Jay |
| 4 p.m. - 7 p.m. | The Scenic Drive - with Rian Van Heerden |
| 7 p.m. - 10 p.m. | Love Songs with Danny Painter |
| 10 p.m. - midnight | Mack Rapapali Nights - with Mack Rapapali |
| Time | Program |
| --- | --- |
| midnight - 1 a.m. | Mack Rapapali Nights - with Mack Rapapali |
| 1 a.m. - 4 a.m. | More Music You Love Overnights |
| 4 a.m. - 6 a.m. | More Music You Love Early Mornings |
| 6 a.m. - 9 a.m. | Breakfast with Martin Bester |
| 9 a.m. - noon | The Workzone with Elana Afrika-Bredenkamp |
| noon - 4 p.m. | The Workzone with Alex Jay |
| 4 p.m. - 7 p.m. | The Scenic Drive - with Rian Van Heerden |
| 7 p.m. - 10 p.m. | Love Songs with Danny Painter |
| 10 p.m. - midnight | Mack Rapapali Nights - with Mack Rapapali |
| Time | Program |
| --- | --- |
| midnight - 1 a.m. | Mack Rapapali Nights - with Mack Rapapali |
| 1 a.m. - 4 a.m. | More Music You Love Overnights |
| 4 a.m. - 6 a.m. | More Music You Love Early Mornings |
| 6 a.m. - 9 a.m. | Breakfast with Martin Bester |
| 9 a.m. - noon | The Workzone with Elana Afrika-Bredenkamp |
| noon - 4 p.m. | The Workzone with Alex Jay |
| 4 p.m. - 7 p.m. | The Scenic Drive - with Rian Van Heerden |
| 7 p.m. - 10 p.m. | Love Songs with Danny Painter |
| 10 p.m. - midnight | Mack Rapapali Nights - with Mack Rapapali |
| Time | Program |
| --- | --- |
| midnight - 1 a.m. | Mack Rapapali Nights - with Mack Rapapali |
| 1 a.m. - 4 a.m. | More Music You Love Overnights |
| 4 a.m. - 6 a.m. | More Music You Love Early Mornings |
| 6 a.m. - 9 a.m. | Breakfast with Martin Bester |
| 9 a.m. - noon | The Workzone with Elana Afrika-Bredenkamp |
| noon - 4 p.m. | The Workzone with Alex Jay |
| 4 p.m. - 7 p.m. | The Scenic Drive - with Rian Van Heerden |
| 7 p.m. - 10 p.m. | The House Party with DJ Jazzy D |
| 10 p.m. - midnight | Mack Rapapali Nights - with Mack Rapapali |
| Time | Program |
| --- | --- |
| midnight - 1 a.m. | Mack Rapapali Nights - with Mack Rapapali |
| 1 a.m. - 4 a.m. | More Music You Love Overnights |
| 4 a.m. - 6 a.m. | More Music You Love Early Mornings |
| 7 a.m. - 10 a.m. | Weekend Breakfast with Alex Jay |
| 10 a.m. - noon | The Jacaranda FM Top 20 with Liesl Laurie |
| noon - 4 p.m. | Weekends with Renaldo Schwarp |
| 4 p.m. - 7 p.m. | Weekends with Kenzy |
| 7 p.m. - 10 p.m. | The House Party with DJ Jazzy D |
| Time | Program |
| --- | --- |
| 1 a.m. - 4 a.m. | More Music You Love Overnights |
| 4 a.m. - 6 a.m. | More Music You Love Early Mornings |
| 7 a.m. - 10 a.m. | High School Hits Classics with Barney Simon |
| 10 a.m. - 2 p.m. | Weekends with Renaldo Schwarp |
| 2 p.m. - 6 p.m. | Weekends with Kenzy |
| 6 p.m. - 8 p.m. | The SA Top 20 with Carla Mackenzie |
| 8 p.m. - midnight | More Music You Love Sundays |
Top Songs
Last 7 days:
1. Bernice West - Lyfie
2. Kes Loy - Riverside
3. Jamie Fine - If Anything's Left
4. Teddy Swims - Lose Control
5. Miley Cyrus - Used To Be Young
6. *NSYNC - Better Place (From TROLLS Band Together)
7. Paul Russell - Lil Boo Thang
8. Morgan Wallen - Thinkin' Bout Me
9. William Wolf - Somer
10. Majozi - Mi Amor
Last 30 days:
1. Kes Loy - Riverside
2. Jamie Fine - If Anything's Left
3. Paul Russell - Lil Boo Thang
4. Miley Cyrus - Used To Be Young
5. Taylor Swift - Track 2
6. Diddy featuring Keyshia Cole - Creepin' (Remix) [feat. 21 Savage]
7. *NSYNC - Better Place (From TROLLS Band Together)
8. William Wolf - Somer
9. Teddy Swims - Lose Control
10. Elandré - Asseblief
Related Podcasts
Contacts
Address:&nbsp
89, 14th Road, Erands Gardens, Midrand Midrand, Gauteng, South Africa
Telephone:&nbsp
+27 11 063 5700
E-mail:&nbsp
enquiries@jacarandafm.com
Social networks
Share
Comments