New Sensation
Inxs
23 hours ago
Don't Give Up
Watershed
23 hours ago
This Love
Maroon 5
23 hours ago
End of the Line
The Traveling Wilburys
23 hours ago
Joyride (Single Version)
Roxette
23 hours ago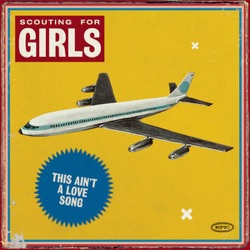 This Ain't a Love Song
Scouting for Girls
23 hours ago
Emotional Rescue (Remastered 2009)
The Rolling Stones
23 hours ago
Flashdance... What a Feeling
Irene Cara
23 hours ago
CAN'T STOP THE FEELING! (Original Song From DreamWorks Animation's "Trolls")
Justin Timberlake
23 hours ago
Laugh, Laugh
The Beau Brummels
23 hours ago
View more
LM Radio live
Happy Listening, Happy Day!
LM Radio is a commercial Mozambican radio. It broadcasts to Gauteng, South Africa, since 2014 using the frequency 702 AM. It is also available on DTSv, on channel 821. Launched by Chris Turner in 2005, its name stands for Lifetime Memories.
As such, it offers a line-up comprised of playlists with the greatest hits from the 50s to the 80s. It also provides news reports as well as coverage of the main artistic and cultural events in Mozambique and South Africa. Both nationalities are also present in its team of presenters and DJs.
LM Radio broadcasts online free, through the live streaming feature on its website.
Main programmes
LM On The Local Scene
LM Morning
Your Great LM Radio Weekend
LM Afternoon
LM Drive
The Legends of SA music
Main presenters
Dennis East
Mark Williams
Bobby Louw
Ian Logan
Errol Ballantine
Tinky Pringle
Frequencies LM Radio
Johannesburg: 702 AM
Maputo: 87.8 FM
Top Songs
Last 7 days:
1. Leveg - Are U Ready 4
2. Neil Sedaka - Calendar Girl
3. Destiny's Child - Survivor
4. Paul Emme - Bet It All On Valerie
5. Dave Edmunds - I Hear You Knocking
6. Mr. Wright - It's Halloween
7. War Panties - Magic
8. M - Pop Muzik (From "Priscilla Queen of the Desert")
9. Carpenters - (They Long To Be) Close To You
10. Bob Marley & The Wailers - Three Little Birds
Last 30 days:
1. Neil Sedaka - Calendar Girl
2. Destiny's Child - Survivor
3. Sandy Nelson - Sandy (Remastered)
4. Leveg - Are U Ready 4
5. Zucchero - Senza una donna (Without a Woman) [feat. Paul Young]
6. Exile - Kiss You All Over
7. The Hollies - Long Cool Woman (In a Black Dress)
8. Cat Stevens - Can't Keep It In
9. War Panties - Magic
10. Marc Almond - Tainted Love
Contacts
Address:&nbsp
Genesis House, 18 Wessel Road, Rivonia, Sandton, South Africa
Telephone:&nbsp
+27 11 234 2691
E-mail:&nbsp
sales@lmradio.net
Social networks
Share
Comments