In My Life
ダイアナ・クラール
23 hours ago
Real Love
Music Lab Collective
23 hours ago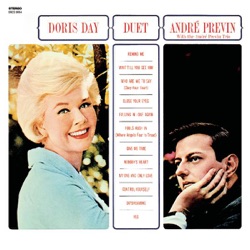 Close Your Eyes
Doris Day
23 hours ago
Pops Polka
Boston Pops Orchestra & John Williams
23 hours ago
Rigoletto, Act 3: La donna è mobile
Rolando Villazón, Efrain Oscher, Nigel Shore, Eduardo Calzada, Francisco Flores, Juan Manuel González, Juan Lucas Aisemberg, Pablo Bercellini, Gabriel León, Rhodri Clarke, César Nigro, Conny Sommer & Peter Kuhnsch
23 hours ago
Can't Help Falling in Love
Alyssa Baker
23 hours ago
Ave Verum Corpus K. 618
Anna Maria Panzarella
23 hours ago
Préludes: I. La colombe
Pierre-Laurent Aimard
23 hours ago
Main Title from "The Last of the Mohicans"
Erich Kunzel
23 hours ago
Morning Has Broken
Rick Wakeman
23 hours ago
View more
Classic 1027 - live
Classic 1027 is a South African music radio station dedicated to classic music. It combines in its line-up playlists with the best of current classic music combines with timeless classics, news reports and business and financial focused programmes.
The station faced a business rescue at the end of 2019 that successfully overcame to continue broadcasting from Johannesburg, Gauteng, in the frequency 102.7 FM. It also broadcasts to the world via the live streaming feature on its website and is available on DSTv, on channel 857.
Peter Terry and Carolyn Steyn, presenters of the breakfast and lunch shows respectively, are the most popular presenters of this radio station.
Categories:&nbsp
Classical
Frequencies Classic 1027
Johannesburg: 102.7 FM
Top Songs
Last 7 days:
1. Paul Mauriat - Love Is Blue
2. Paul McCartney - I'm Gonna Sit Right Down And Write Myself a Letter
3. Burt Bacharach - I Say a Little Prayer
4. John Barry - The John Dunbar Theme
5. Matt Monro - From Russia With Love (Mono) [Single Version]
6. Bobby Darin - I'm Sitting On Top of the World
7. Jack Jones - Dear Heart
8. Rosemary Clooney - Hooray for Love
9. 101 Strings Orchestra - Adiós Mariquita Linda
10. Ray Conniff - Chanson D'Amour (Song of Love)
Last 30 days:
1. Paul Mauriat - Love Is Blue
2. Burt Bacharach - I Say a Little Prayer
3. Frank Sinatra - Let's Get Away from It All
4. Nancy Wilson - Satin Doll
5. Paul McCartney - I'm Gonna Sit Right Down And Write Myself a Letter
6. 101 Strings Orchestra - Adiós Mariquita Linda
7. Jack Jones - Dear Heart
8. Bobby Darin - I'm Sitting On Top of the World
9. Liza Minnelli - Looking At You
10. Rosemary Clooney - Hooray for Love
Related Podcasts
Contacts
Address:&nbsp
Block A, Oxford Office Park, 5 8th St, Houghton Estate, Johannesburg, 2193, South Africa
Telephone:&nbsp
+27 10 590 4554
E-mail:&nbsp
info@classic1027.co.za
Social networks
Share
Comments