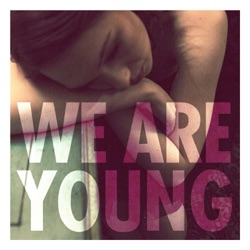 We Are Young
Fun.
23 hours ago
No Fear No Tears
Lee Cole
23 hours ago
Will You Be There
Michael Jackson
23 hours ago
BREAK MY SOUL
Alejandro Fernández & Beyoncé
23 hours ago
On The Floor
Jennifer Lopez
23 hours ago
Bam Bam (feat. Ed Sheeran)
Camila Cabello
23 hours ago
Are You Willing
KB Motsilanyane
23 hours ago
No Fire
Iso
23 hours ago
If You Wanna Be Happy
Dr. Victor
23 hours ago
Bigger Love
John Legend
23 hours ago
View more
East Coast Radio live
KZN's No.1 hit music station
East Coast Radio or ECR, is a commercial South African radio station owned by the Kagiso Media Group.
It has a music format, with a line up focused on music hits from the 90s until today introduced amidst much entertainment thanks to its team of presenters and DJs. Top 40 and East Coast Breakfast presented by Darren Maule are its most popular shows. This radio broadcast is also complemented with news reports and traffic and weather updates throughout its programming.
The entertainment feature of East Coast Radio is strengthened with the launch of several unusual competitions throughout the year, such as the House and Garden Show, Wedding in a Week or Secret Sound. This radio also has a solidarity component, partnering with Lotto Star through its foundation Big Favour to help the community of KwaZulu-Natal.
East Coast Radio broadcasts to KwaZulu-Natal in the frequency 94.0 FM and to the world through online live streaming. Its shows' podcasts are also available for free on its website.
Main shows
Gordon and G-Dog
East Coast Breakfast
Thandolwethu on East Coast Radio
Stacey Norman on East Coast Radio
Main presenters
Sam Cele
Thandolwethu
Darren Maule
Stacey Norman
Categories:&nbsp
Adult Contemporary, Top 40, Pop Music
Frequencies East Coast Radio
Durban: 94.0 FM
Harrismith: 95.4 FM
Howick: 95.4 FM
Kokstad: 94.2 FM
Ladysmith: 94.2 FM
Margate: 94.5 FM
Newcastle: 96.9 FM
Port Shepstone: 94.5 FM
Richards Bay: 96.6 FM
Ulundi: 96.1 FM
Vryheid: 94.4 FM
View more
Top Songs
Last 7 days:
1. George Ezra - Anyone For You
2. Alejandro Fernández & Beyoncé - BREAK MY SOUL
3. EGGSTA - Young Love
4. Hans Zimmer, Geoff Zanelli, Klaus Badelt & Tiesto - The Motto
5. Calum Scott - Rise (Sam Feldt Remix)
6. Harry Styles - As It Was
7. Azad Penaber - Kewên Bêbext (Helbest Kurdî)
8. Coolio - Gangsta's Paradise (feat. L.V.)
9. Nitti Gritti - Marching Band
10. Coldplay - Let Somebody Go (Kygo Remix)
Last 30 days:
1. Alejandro Fernández & Beyoncé - BREAK MY SOUL
2. EGGSTA - Young Love
3. Calum Scott - Rise (Sam Feldt Remix)
4. Hans Zimmer, Geoff Zanelli, Klaus Badelt & Tiesto - The Motto
5. George Ezra - Anyone For You
6. Harry Styles - As It Was
7. Neon Dreams - Little Dance
8. Hanco - Sunkissed
9. Azad Penaber - Kewên Bêbext (Helbest Kurdî)
10. Lee Cole - No Fear No Tears
Related Podcasts
Contacts
Address:&nbsp
East Coast Radio House, 313-315 Umhlanga Rocks Drive, Umhlanga Rocks, KwaZulu-Natal, South Africa
Telephone:&nbsp
+2731 570 9495
E-mail:&nbsp
auntyhazel@ecr.co.za
Social networks
Share
Comments