Come Again (feat. Adam)
Rubber Duc
23 hours ago
Better Days (feat. Cali & DAU)
2unique
23 hours ago
You Get Me High
Nic Billington
23 hours ago
I Don't Wanna Wait
Lee Cole
23 hours ago
We Have It All
Aewon Wolf
23 hours ago
Chucks
YOUNOTUS
23 hours ago
Blank Space
Taylor Swift
23 hours ago
Nobody's Love
Maroon 5
23 hours ago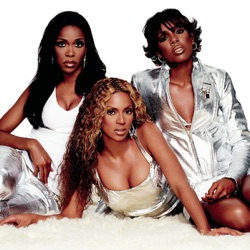 Survivor
Destiny's Child
23 hours ago
Afterglow
Ed Sheeran
23 hours ago
View more
East Coast Radio live
KZN's No.1 hit music station
East Coast Radio or ECR, is a commercial South African radio station owned by the Kagiso Media Group.
It has a music format, with a line up focused on music hits from the 90s until today introduced amidst much entertainment thanks to its team of presenters and DJs. Top 40 and East Coast Breakfast presented by Darren Maule are its most popular shows. This radio broadcast is also complemented with news reports and traffic and weather updates throughout its programming.
The entertainment feature of East Coast Radio is strengthened with the launch of several unusual competitions throughout the year, such as the House and Garden Show, Wedding in a Week or Secret Sound. This radio also has a solidarity component, partnering with Lotto Star through its foundation Big Favour to help the community of KwaZulu-Natal.
East Coast Radio broadcasts to KwaZulu-Natal in the frequency 94.0 FM and to the world through online live streaming. Its shows' podcasts are also available for free on its website.
Main shows
Gordon and G-Dog
East Coast Breakfast
Thandolwethu on East Coast Radio
Stacey Norman on East Coast Radio
Main presenters
Sam Cele
Thandolwethu
Darren Maule
Stacey Norman
Categories:&nbsp
Adult Contemporary, Top 40, Pop Music
Frequencies East Coast Radio
Durban: 94.0 FM
Harrismith: 95.4 FM
Howick: 95.4 FM
Kokstad: 94.2 FM
Ladysmith: 94.2 FM
Margate: 94.5 FM
Newcastle: 96.9 FM
Port Shepstone: 94.5 FM
Richards Bay: 96.6 FM
Ulundi: 96.1 FM
Vryheid: 94.4 FM
View more
Top Songs
Last 7 days:
1. Niko Moon - GOOD TIME
2. AJR - Bang!
3. Bruno Mars - Leave The Door Open
4. Montell Jordan - This Is How We Do It
5. Miley Cyrus - Prisoner (feat. Dua Lipa)
6. Nick Jonas - Spaceman
7. Gabby Barrett - I Hope
8. Passenger - Sword from the Stone
9. DJ Snake - Selfish Love
10. Ella Mai - Not Another Love Song
Last 30 days:
1. Montell Jordan - This Is How We Do It
2. Bruno Mars - Leave The Door Open
3. AJR - Bang!
4. Miley Cyrus - Prisoner (feat. Dua Lipa)
5. Niko Moon - GOOD TIME
6. Luke Richards - Look to the Stars
7. Imagine Dragons - Follow You
8. Gabby Barrett - I Hope
9. Passenger - Sword from the Stone
10. P!nk - Cover Me In Sunshine
Related Podcasts
Contacts
Website:&nbsp
https://www.ecr.co.za
Address:&nbspEast Coast Radio House, 313-315 Umhlanga Rocks Drive, Umhlanga Rocks, KwaZulu-Natal, South Africa
Telephone:&nbsp+2731 570 9495
E-mail:&nbspauntyhazel@ecr.co.za
Social networks
Share
Comments