Lovely lady of Arcadia
Demis Roussos
1618787716
Magic (2003 Remastered Version)
Pilot
1618787366
Crystal Chandelier
Charley Pride
1618787006
Moon River
101 Strings Orchestra
1618786605
Just a Closer Walk With Thee
Gene Rockwell
1618786435
Music Box Dancer
Rocco De Villiers
1618786265
Down On the Corner
Creedence Clearwater Revival
1618786105
Perhaps Love
John Denver
1618785935
Have I Told You Lately That I Love You?
Roger Whittaker
1618785775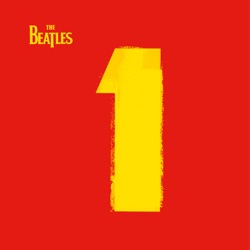 Penny Lane (2015 Stereo Mix)
The Beatles
1618785595
View more
Radio Rosestad - live
Waar jy wil wees!
Radio Rosestad is a community radio station broadcasting in Afrikaans to Bloemfontein using the frequency 100.6 FM and to the world through its live streaming service on its website.
The station aims to promote values and traditions of the Afrikaans-speaking community in South Africa while using the Bible and the Christian teachings as guidelines to create its content. In its line-up, it offers talk shows discussing the most relevant issues. for the Afrikaner community, entertainment shows, educational shows focusing on the Afrikaner history and culture, news reports and music segments.
Categories:&nbsp
Variety, Christian, Regional
Frequencies Radio Rosestad
Bloemfontein: 100.6 FM
View more
Top Songs
Last 7 days:
1. Riana Nel - Weier
2. Bill Whitehouse - Life - a Work In Progress
3. Michael Bolton - Said I Loved You... But I Lied
4. Jakkie Louw - Een Miljoen Woorde
5. TK & D-Mill - The Interview Skit
6. Tina Turner - The Best
7. Brandon Coleman - Road Trip
8. David Guetta & Madonna - Like a Prayer
9. Juanita du Plessis - Kaalvoetkind (feat. Ruan & Franja du Plessis)
10. Riaan Benade - Spontaan
Last 30 days:
1. Bill Whitehouse - Life - a Work In Progress
2. Riana Nel - Weier
3. Crescenda - Two Back Hands
4. TK & D-Mill - The Interview Skit
5. Tina Turner - The Best
6. Stick Figure - Angels Above Me
7. Riaan Benade - Spontaan
8. Tití - Nacho Carapacho
9. Michael Bolton - Said I Loved You... But I Lied
10. Daddy Derr - Intro
Contacts
Website:&nbsp
www.rosestad.co.za
Address:&nbsp1 Cockram road, Groenvlei, Bloemfontein, 9310, South Africa
Telephone:&nbsp+27 51 412 6401
E-mail:&nbspadmin@rosestad.co.za
Social networks
Share
Comments